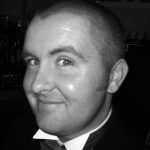 I formed MogIT at the beginning of 2003 with an aim to provide bespoke IT support to local businesses in Cornwall and the Isles of Scilly and personally have over 23 years' experience in the industry.
I have never liked the 'one size fits all' model provided by larger IT companies and so I wanted to create a company that was more approachable with less jargon and techno-babble; just honest reliable advice and support. I know that every business is different and therefore so are their IT requirements. I treat all my customers as individuals, ensuring I understand their requirements before creating a plan that is completely customised for them.
Building these relationships with my customers allows me to proactively support the growth and the day to day running of their business whilst being poised to respond to any problem or concern they may encounter along the way.